Various studies have shown that ordinary users are still unsatisfied with the traditional help systems available for computer software (Help files, searches by keyword or long FAQ). We consider the possibility to enhance their experience by using Embodied Conversational Agents (which benefits in Human-Computer Interaction have been proven) embedded to the software applications.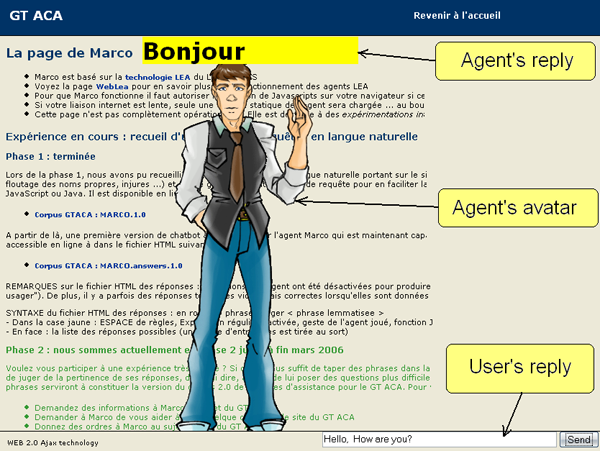 A WebLea agent embedded on the website of the French workgroup on Embodied Conversational Agents (GT ACA)
In order to offer an efficient assistance to those ordinary users' problems, we have to conceive Rational Assisting Agents able to understand both the problems users are facing and the way they express their need for assistance. If at least some of the problems can be forecasted by analyzing software applications, the second point clearly can't be dealed with without a corpus of real people's requests collected in situ.